Two of Sri Lanka's prominent test players hurt themselves while playing in the first test match of the on-going test series against India.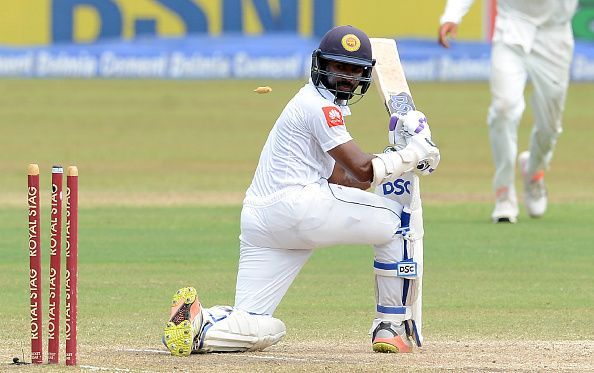 Asela Gunaratne who was the hero of the recently played test match against Zimbabwe hurt himself on the first day while trying to take the catch of Shikhar Dhawan in the second slip.
It was not that tough a catch from international Cricket's point of view and it should have gone straight into the palms of Gunaratne, but, he mistimed his dive a fraction and the ball hit his thumb and ricocheted away.
Gunaratne kept lying on the turf for quite some time after that which was a sign that there was something serious and it turned out to be exactly that when he was taken to the hospital as the x-ray of his thumb showed that it had been broken and he was not in a position to either bat or bowl in the test match anymore. (more…)